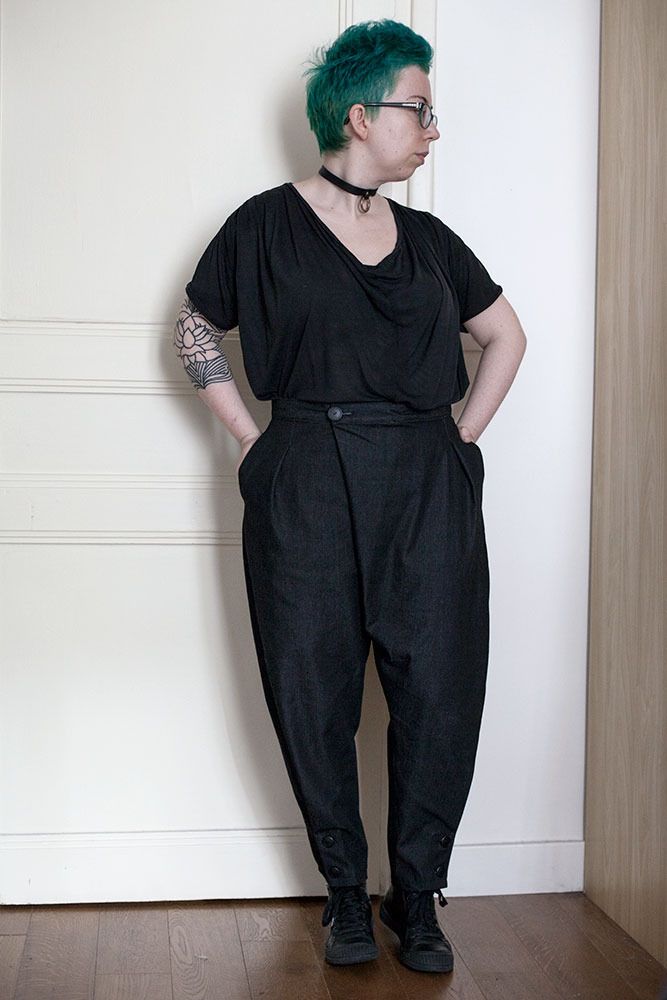 This is the sewing project I'm the most proud of. The fabrics I picked (body and pocket lining) worked perfectly to achieve le look I was after.
The pattern ("pantalon fuselé F" from
J'adore les pantalons/I love pants
by Yuko Takada) is clear, and the instructions quite complete.
I graded up to one size larger than the biggest size in the book (so that would be a Japanese XL) but used the XS length, and it was perfect!
I sewed the buttons on the waistband multiple times, and in the end I gave them stems (like one would do for coat buttons) to prevent the waistband from puckering.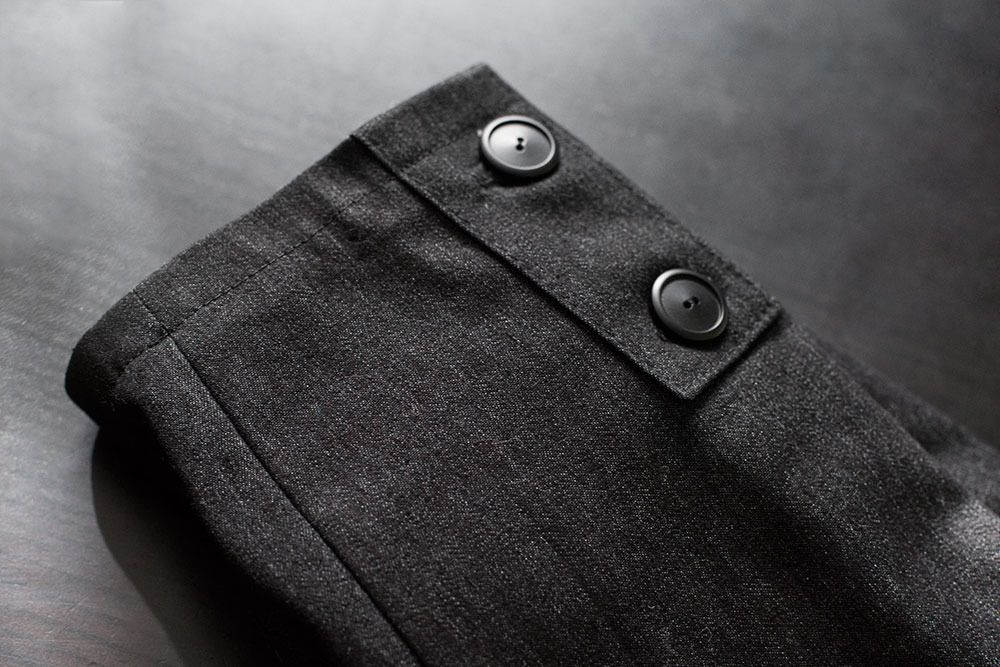 Pretty proud of my stitching (only the waistband overstitch isn't perfectly straight, oops!). The finishing on the inside isn't too bad either.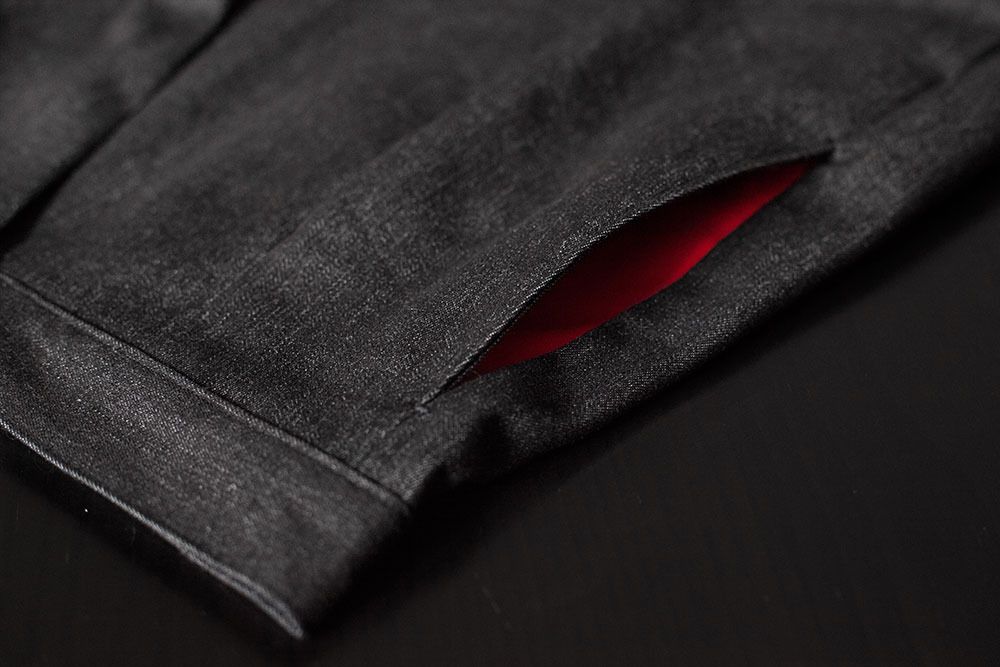 It's an unusual shape for me but I really like it! Now I need to take a break from sewing for a few days because it really isn't good for my back (I need an office chair to sit higher at the table I think). But I've just received
Drape Drape 2
, soo it's going to be hard to resist!